Welcome to Peachstate Hospitality LLC

A Hotel Development and Management Company
We invite you to explore our collection of hotels, strategically aligned and well positioned in key markets throughout the state of Georgia. From unassuming beginnings, Peachstate Hospitality has become one of the top hotel investment and management companies in Georgia.
Headquartered in Warner Robins, GA, our underlying commitment in creating an atmosphere of superior quality and service has maintained the loyalty of our customers, team members, and investors. With a portfolio of the finest brands, each of our exclusively designed hotels exhibits a measure of excellence beyond the ordinary, ensuring the needs and expectations of all of our guests.
Aligned with only the Industry Leading Franchises, guests can expect to have an enjoyable, hassle-free experience each time they stay at any one of our hotel properties.
Our Hotels include: Best Western, Candlewood Suites, Country Inn & Suites, Days Inn & Suites, Holiday Inn Express & Suites, Vista Inn and Suites, Courtyard by Marriott, Fairfield Inn & Suites by Marriott, Residence Inn by Marriott and SpringHill Suites by Marriott.
Danny Patel is founder and CEO of Peachstate Hospitality, a family based hotel development and management company. Danny Patel and his company have developed a total of 34 franchise and independent hotels within Georgia and Alabama where Danny served as general contractor on 27 of the construction projects. Danny Patel has gained expertise in all facets of hospitality including the acquisition, construction, planning, developing, design, management, and finance of hotel projects. The brand affiliations include Best Western, Carlson Hotel Group, IHG, Hilton Hotel Group and multiple Marriott hotels.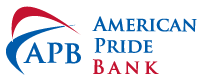 Danny is also a founder of the American Pride Bank (www.AmericanPrideBank.com) a community based bank, which has branches in Macon and Warner Robins, Georgia. Danny currently serves as the bank's chairman.